#ILoveGay Today Featured Videos
Riccardo Contreras Godoy - Merida Gay Tours
October 18, 2021
Join us as we record #ILoveGay Today Live at the #IGLTA2021 convention in Atlanta. Guest host Aaron Paiva Leyton meets up with Riccardo Contreras Godoy of Merida Gay Tours. They chat about LGBTQ+ travel to Merida, as well as other sites and attractions in the Yucatan region, including Chichén-Itzá and Tulum, as well as discovering the culture and culinary wonders of the Mayans in the region. | [LINK]
https://www.meridagaytours.com/
| Cancun, Mexico VIDEOS | @ILoveGayMexico |
| Travel VIDEOS | @ILoveLGBTTravel |


Michelle Fridman: Minister of Tourism of the State of Yucatan
September 15, 2021
#ILoveGay Today meets up with Michelle Fridman, Minister of Tourism of the State of Yucatan. We chat about their most recent news, where same-sex marriage is now legal in their state. With the LGBTQ-friendly capital city of Merida as their heart, they've seen an influx in LGBTQ+ travel and weddings to the region. With such nearby attractions as Chichen Itza and Cancun, as well as an annual Pride f... | [LINK]
http://www.yucatan.travel
| Cancun, Mexico VIDEOS | @ILoveGayMexico |
| Travel VIDEOS | @ILoveLGBTTravel |


Guest Host Aaron interviews Benjamin Koll - 'Once In A Lifetime'
June 24, 2021
#ILoveGay Today guest host Aaron Paiva Leyton interviews Benjamin Koll from Guadalajara, Mexico, in Spanish. Es tiempo de celebrar y mover el cuerpo, Bejamin Koll nos presenta su ultimo album "Once in a Lifetime" y nos habla de la influencia musical que lo ha inspirado en su carrera dentro de la música. Muy pronto lanzará el nuevo video de su canción "What yo do to me" en el cual integrara vide... | [LINK]
| Mexico City, DF VIDEOS | @ILoveGayMexico |
| Music VIDEOS | @ILoveGayMusic |
| Entertainment VIDEOS | @ILoveGayMovies |

Featured @ILoveGayMexico Content & Articles
Some of the biggest leaders from the LGBTQ media industry will speak at the 2019 National Equality M...
The Puerto Vallarta Tourism Board announced that the National Equality Media Association will hold i...
The Human Rights Campaign on Tuesday launched its 2017 Corporate Equality Index at an event that too...
Mexico's annual LGBT Confex will return for a two-day conference on 26-27 October: its first in Mexi...
Featured @ILoveGayMexico Social Media
More Info
Learn More About our LGBTQ Marketing Programs
Advertising Opportunities
Would you like your business listed here? Call us at (323) 963-3653 or contact us here to get started.
Maximizing Your LGBTQ Twitter Posts with #ILoveGay
One of the most common hurdles individuals and businesses have is the time they feel is involved in doing social media marketing, and simply adding another media such as Twitter into the mix might just sound overwhelming. Our goal is to show you how to make your current online marketing efforts more efficient time-wise, as well as how to take active yet simple steps in increasing their exposure. We'll also be showing you how to get your content noticed by our online editors and included in our #ILoveGay initiatives and outreach.
Brought To You By...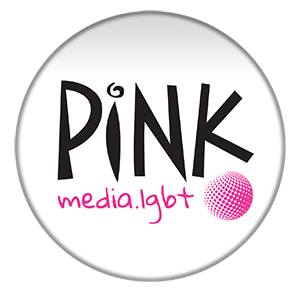 HOME | About Us | Advertising | Directory | Events | Ambassador Program | Media Partner | PR Services | Shop | Contact Us